Debt's a big deal for small business.
Let us help recover your debt before it's too late
Just because you're a small business doesn't mean you can't call on Baycorp. In fact, our dedicated small business team are all the more reason to have us on your side. So whether you're an established business, or just starting out, let's work together to ensure that debt isn't something that keeps you awake at night.
Why baycorp?
We're specialists
not generalists
Debt resolution. It's what we do. We are a specialist in one trade not jack of all trades. Our specialisation allows us to focus on your needs on a personal level.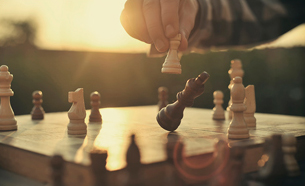 We're about
brains not brawn
We use our smarts and loads of data to develop effective strategies for small businesses to collect what's theirs.
That's what debt resolution should be about – smart people doing clever things for small businesses in need of help and support.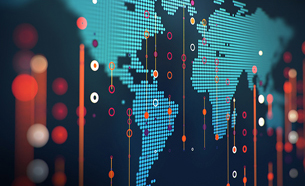 We have local experience
and global know how
Our nationwide network of Business relationship managers have over 130 years combined experience in supporting local businesses. Our deep local experience  is backed by the resources of  Encore – our global parent. Encore is a world leader in debt recovery with expertise in collection best practices , predictive modelling, decision science and operations in 13 countries.  
We have a
long track record
In the 1950s we grew up as a small business in Lower Hutt which helped other small businesses recover bad debts that caused sleepless nights.  Today we still do what we were set up to do. We have deep experience  in the small business market currently serving over 3,000 clients across 245 sectors in New Zealand.
Talk to us
Please complete the form below and we will be in touch as soon as we are able.
Thank you for taking the time to write to us.
We'll be in touch within two working days. If you have any questions that you would like answers to immediately please feel free to call us on 0800 229 2677.
Location
Northland
Auckland
Hamilton
Tauranga
Rotorua
Gisborne
Hawkes Bay
Manawatu
Wellington
Nelson
Marlborough
Christchurch
Dunedin
Details
Baycorp provides debt resolution services nationally.
Contact us on 0800 800 713 or complete the form to see how we can assist.
Hamilton
Steve Morrison
0800 809 253
+64 21 809 253
[javascript protected email address]
View details
Tauranga
Lyn Egan
+64 7 578 8506
+64 275 716 611
[javascript protected email address]
View details
Rotorua
Jeff Timmins
+64 274 742 783
[javascript protected email address]
View details
Gisborne
Lyn Egan
+64 7 578 8506
+64 275 716 611
[javascript protected email address]
View details
Hawkes Bay
Jeff Timmins
+64 274 742 783

[javascript protected email address]
View details
Manawatu
Jeff Timmins
+64 274 742 783

[javascript protected email address]
View details